Meet Your Admissions Representative
The STAR Network is made up of several institutions throughout the great state of Texas! If you are looking for the best point of contact, start here to find your admissions representative.
Preparing For College
Start here to learn more about what you can do to plan and prepare for college. Everything from test prep to visiting a college campus, we've put together a great list of tips to keep you focused and on a path towards college success!
Admissions 101
When it comes to applying for college, it can be very intimidating and confusing for many people. Knowing exactly how the admissions process works and what colleges are looking for is critical, but don't sweat it! Here we break down the admissions process and make it easy for you to understand.
Paying For College
Trying to figure out how you're going to pay for college? We understand! The financial aid process can be complicated, and different for every applicant, and we're here to help. While many people qualify for some form of financial aid, knowing what the real costs are, for you, is the bottom line!
Important Deadlines
Senior year will be filled with deadlines and important tasks that need to be complete. Your future depends on it! We have compiled a list of important deadlines that you need to know and can use to help keep you right on track.
"It does not matter how slowly you go as long as you do not stop."
– Confucius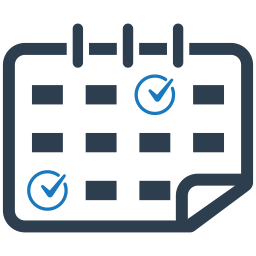 Scholarships
Everyone wants scholarships and there are plenty of them out there. You just need to apply! We have put together a list of both institutional and external scholarships that are available to you. It's never too early to start!
Events
From summer camps and preview days to boot camps and college fairs, attending events gives you the insight you need to help decide on which college is right for you. Take a look at all the college related events that are available and don't miss out on these one of a kind opportunities!